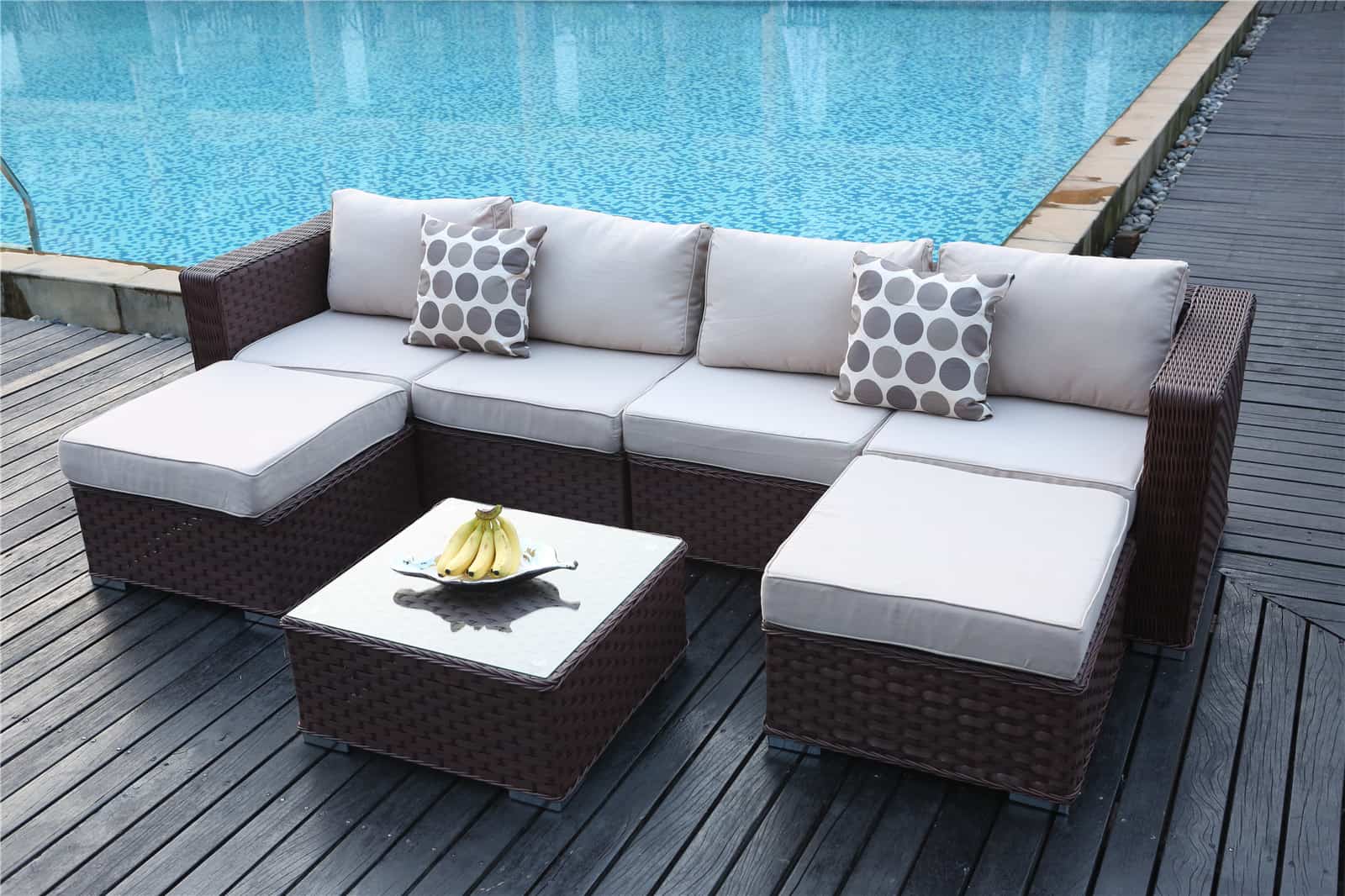 Rattan Conservatory Furniture
Every year, as the joyous summer months sadly draw to a close, Our beloved garden furniture is wistfully stored away to wait out the winter. However, as the heat is lacking outdoors, we should retain the comforting warmth within our homes the entire year round, and it should be done in style!
In Britain the lack of sunshine through most of the year can make it unappealing to invest money into top quality garden furniture. So why should anyone go out of their way to spend big money on garden furniture that will rarely be touched ?
High Quality Rattan Conservatory Furniture
Because of this, it is important to find garden furniture that has the multi-purpose of employing comfort and quality within our gardens, as well as in our homes too. That is why Dreams Outdoors are proud to say they now stock rattan conservatory furniture. Rattan garden conservatory sets are the furniture that fills the gap between home and garden perfectly, and caters its strengths brilliantly in both locations.
Adaptable Rattan Conservatory Furniture
Our rattan conservatory furniture sets are sharp, trendy and adapt perfectly to the inner living space of your home, and never presents itself like a foreign or unwelcome object. The ability to use these conservatory set pieces through all of the year makes the investment fully worth it. Additionally, the products durability and technical structure sees that your furniture set withstands the general wear and tear of a functioning household, welcoming constant, casual usage as a result.
The conservatory sets come in several, interchangeable pieces. All pieces are suited for countless social occasions. The natural look, along with a modest colour schemes means they can demonstrate their beauty inside any type of household. Rattan garden furniture sets are designed with a naturally exoctic material, and are produced to withstand compelling pressure and damage.
Why Invest In Rattan Conservatory Furniture
Much like how a conservatory is an extension of your living area, the rattan conservatory sofa sets can be applied to outside and indoor use, in effect extending their use all year round. The ability to use the furniture in any environments makes them a better value for money in return. Many of the furniture sets come with pieces such as tables and additional stools for bigger gatherings, so the sets provide for all types of family sizes.
Rattan Conservatory Dining Sets
For a cosy autumn dining experience, rattan conservatory dining sets will be perfect for you. These sets brighten your home and your cuisine with their light, natural materials. Additionally because of the warm, simple colour tint on all sets, the furniture fits in smoothly with your lounging surroundings. All rattan furniture sets are easy to maintain and stay presentable with a simple clean. This is especially great for the rattan dining sets as the risk of food stains is a lot higher.
Rattan conservatory furniture sets are prepared with the intent to fit any type of space, preventing them from sticking or looking out of place. The pieces within each set can be rearranged too - so they can fit whatever situation, whether it be a house party or a dinner event.
Rattan Conservatory Furniture Accessories
Comfort is key to any successful element of a lounge space. Taking this into consideration, the rattan conservatory sofa sets create the same effect of any high quality sofa. The durable but also spongy cushions , accompanied with a sturdy frame structure, defines the beauty of the sets. Combining strength with relaxation to form the most valuable product.
Seasonal Rattan Conservatory Furniture
Over the seasons of autumn and winter, many festival holidays and social events take place, many of these events require the need for extra seating arrangements, along with a change of scenery at such special times. Rattan conservatory sets allow you the freedom to embrace these seasonal events and yearly changes with full confidence and freedom. Dreams Outdoors rattan conservatory sets are also well suited to summer houses within your garden itself, providing you with options on storage and placement.