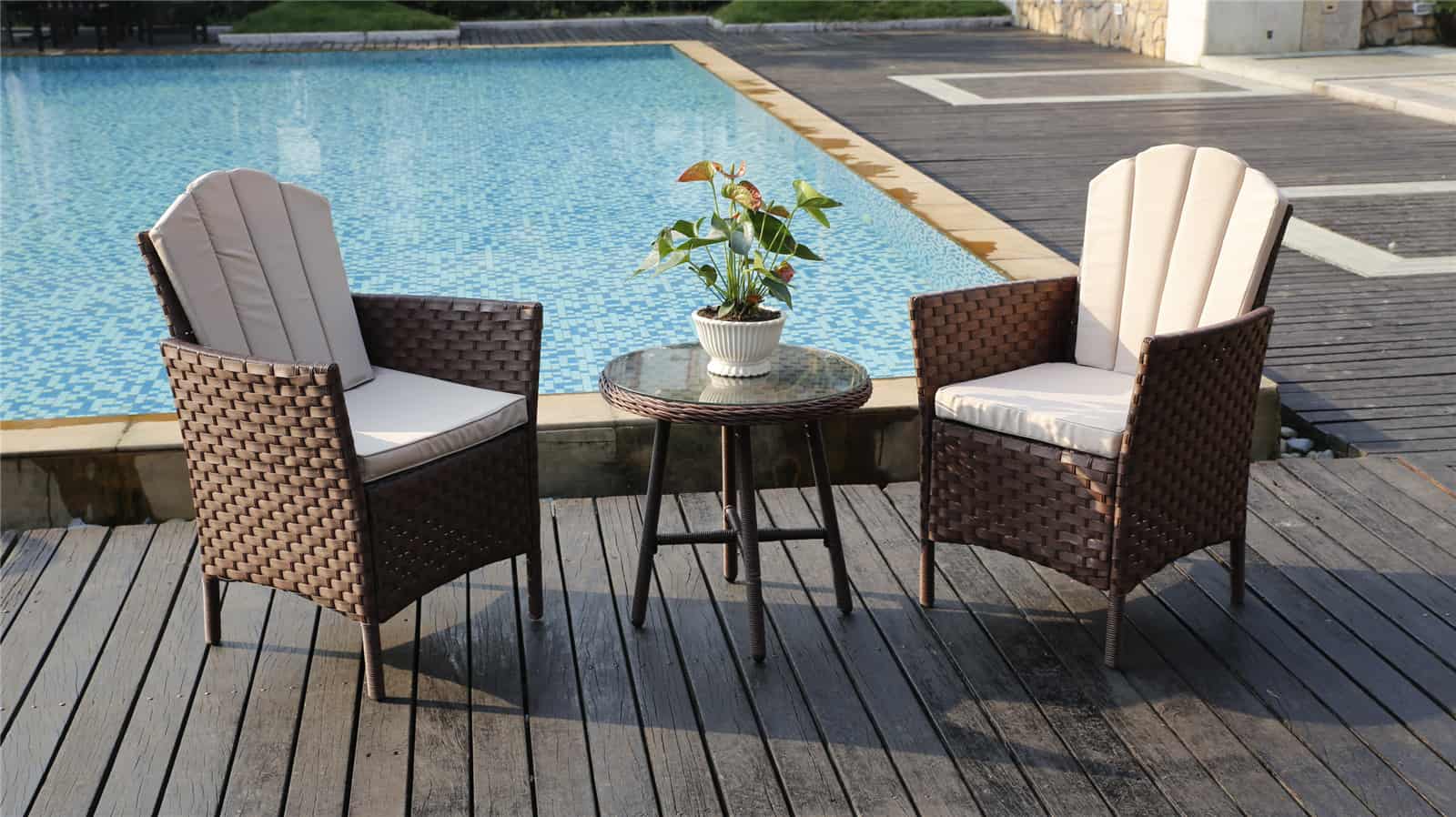 Wide Selection Of Rattan Dining Sets
Looking for some diverse, strong and snug furniture that can be situated perfectly in your garden, look no further than Rattan designed garden sets. Suitable for all occasions in your back yard, Rattan furniture has a special place in your garden. Rattan dining sets are a great range of furniture created for your meals to be enjoyed in the fresh outdoors.
Rattan Dining Set Sizes
Here at Dreams we offer a wide variety of rattan dining sets that come in various sizes such as the 6 seater and the 8 seater dinning sets. Rattan dining sets are a more comfy, casual but also classy approach to eating your meal. Rattan dining sets are made for every outside function no matter the size. So if you are having a modest BBQ or a large family occasion, they've got you covered.
Peaceful personal meals are also considered when it comes to Rattan sets. Its light weighing material allows you to adjust to the number of people who are involved. Rattan dining sets come in a wide range of designs and colours, giving each set a unique touch allowing it to adapt to any garden environment.
With social events, the top priority is comfort and we can ensure that rattan will provide the best comfort to your visitors. Rattans sofa sets bring aspects of your living room to your garden, but keeping the aesthetic fitting to an outdoor space.
Rattan Furniture Durability
Rattan sofa sets are useful all year round, bringing your lounge outdoors beaming summer months, whilst also remaining a luxurious comfort during winter with conservatory sofa sets. If you have the luxury of a summer house, Rattan dining and sofa sets are the perfect addition. Rattan furniture holds solid durability and visual pleasure indoors as-well as outside, its adaptable, compact architecture keeps it suitable for many situations.
Why Buy Rattan Garden Furniture?
When wanting the perfect hybrid of fitting the Rattan social dining furniture with comfy aspects of garden sofas, Rattan dining sofa sets are the ones for you. These special multi purpose sets provide you with the manifesting benefits of both a lounging sofa and finely structured dining sets. These sets are brilliant for more informal social gatherings like BBQs and summer parties, providing both comfort and order around a group eating station.
Garden Furniture Perfect For Events
Rattan sofa dining sets come in various shapes, giving you a good number of choices for any occasion. Such as circular shapes which allows more intimate bonding with peers and a perfect set up for card/party games, this is a great option for small gardens also, helping to save space without limiting the beauty. Sofa dining sets also come in rectangular, square and L shaped designs, which brings more traditional dining set ups, whilst not expelling the creativity.
No matter how big or small the situation, Rattan garden dining sets and sofas can bring a warm, homely feeling to a peaceful outdoor. With fair prices, valuable strength and visually pleasing designs, Rattan garden furniture is a superb investment.