Get Ready For Summer 2019
When it comes to summer garden furniture, it's all about shopping smart. With great patio furniture comes great comfort and of course, added function for your outdoor spaces. Think tables, dining chairs, even loungers and umbrellas to create the ultimate outdoor living space. With so much to choose from however, how do you know you're picking the perfect garden furniture for you?
Create The Perfect Outdoor Living Space
Here at Dreams Outdoors, we have some amazing summer garden furniture sale items available. To help you make the best choice, we've compiled our top tips to help you create the ultimate outdoor living space for you and your lifestyle.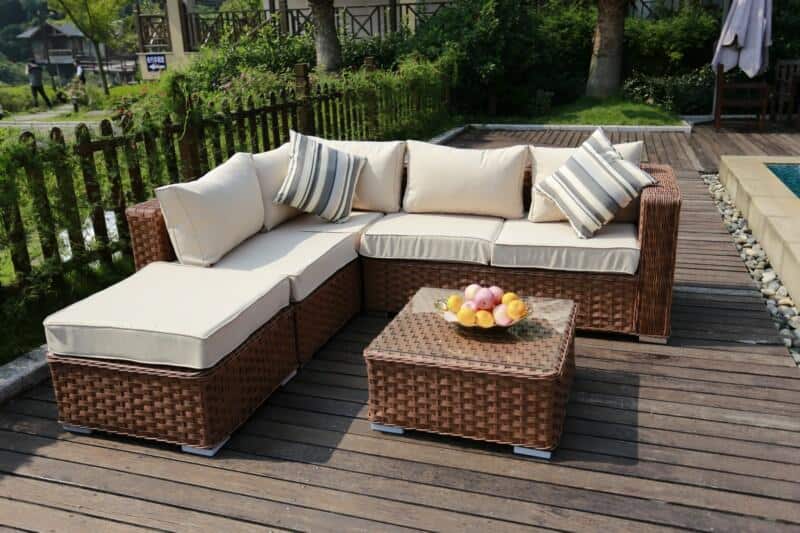 1. Create A Wish List
The easiest way to make sure the rattan garden furniture you're choosing has everything, is to create a wish list. Write down what you want your furniture to have. Is there a colour range it needs to sit within? Do you have a minimum number of seating areas you want? Do you want a rattan dining area? Do you want a patio set that offers both rattan lounge seating as well as dining? Do you want a matching parasol? By creating the checklist with your absolute must haves on, you can slowly check off your list whenever you look at a different range. You should also make a list of the things you want to do in said outdoor space. Would the furniture you're looking at fit in with that lifestyle?
2. Choose Low Maintenance
The last thing you want is to spend the majority of your time in the garden maintaining your furniture. Ensuring your garden furniture is easy to maintain is the perfect way to avoid this, allowing you to spend all your time enjoying the furniture instead. Rattan furniture is notoriously easy to maintain, being able to withstand pretty much all weathers. With the simple help of a fitted rattan furniture cover, you'll be able to simply leave your furniture out throughout the year and unveil whenever you wish to use it. Throw in a quick wipe with a damp cloth and some warm soapy water and your rattan furniture set will look good as new every single time.
3. Consider Colour Options
Sometimes it's all too easy to simply go with the current trends. But by looking at your garden, the colours in use inside of your home and simply considering your taste, you'll find your garden furniture will fit in with your lifestyle a lot longer. Whether it's black, grey or brown, think about which colour best suits your lifestyle. Like bright colours, like to mix and match? Then perhaps black rattan would be a better option as it gives you a much wider colour spectrum to play with when it comes to your cushions and accessories. This would give you the option of freshening up the look each year to make it look almost new.
4. Invest In Quality Brands
When searching for Rattan garden furniture online, we guarantee you'll have found hundreds of websites to choose from. It's important however, to do your research and find a quality brand. Yakoe rattan furniture for instance is a globally recognised rattan furniture brand that promises quality through and through. Without this stamp of approval, how will you know if you're purchasing quality furniture that's going to last you many years to come?